Virtual Event: Refugees Are Welcome Here: Journeys to Justice and Joy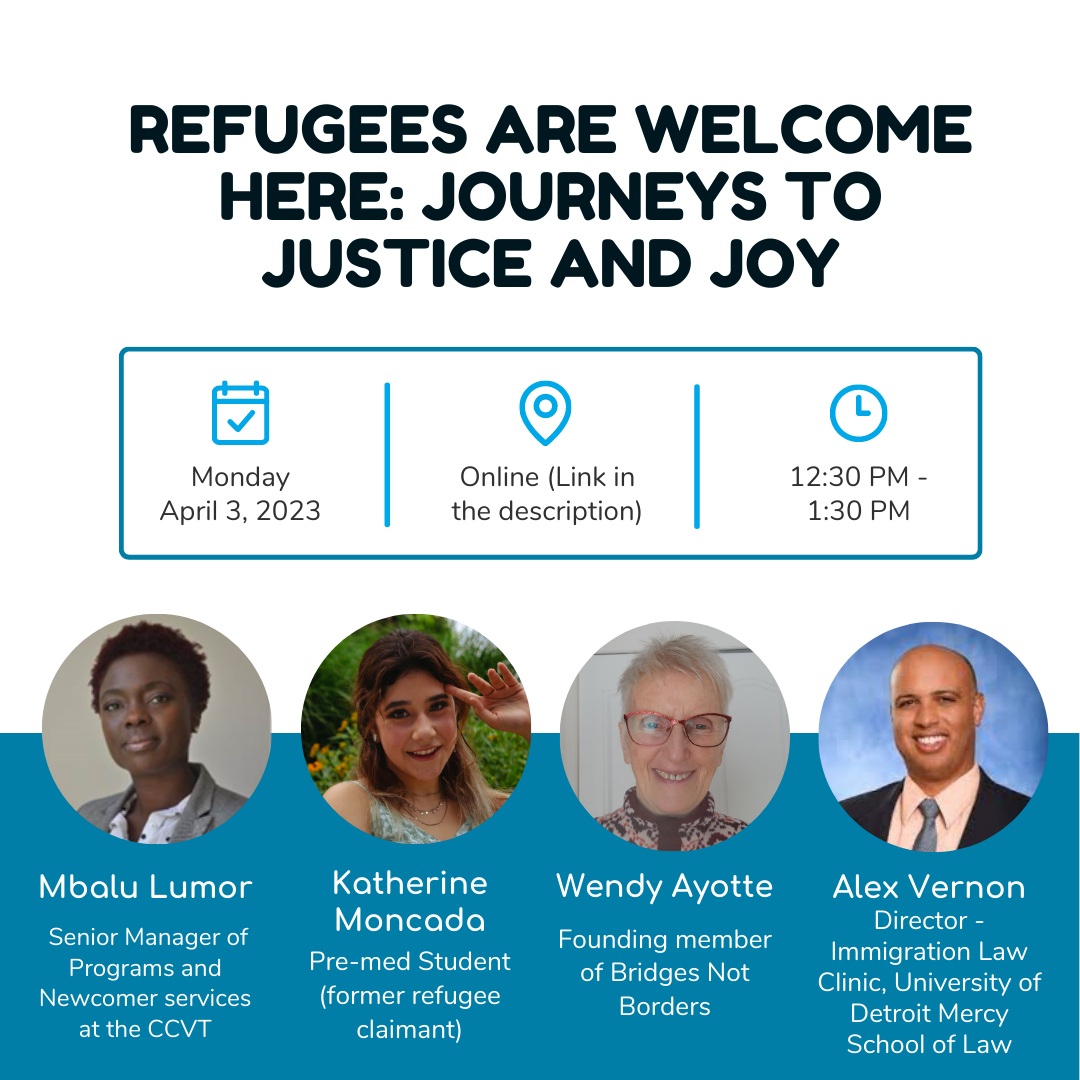 Toronto Refugee Rights Day Planning Committee invites you to participate in the event: Refugees Are Welcome Here: Journeys to Justice and Joy
Some Canadians welcome refugees and believe they ought to have the right to access protection. Others favour closing the borders to refugees seeking protection here. Our panelists will talk about the obligation to defend refugee rights, and what we all can do to act in solidarity.
This event is a celebration of Refugee Rights Day in Canada. It marks the April 4, 1985 Supreme Court decision that recognized refugees have fundamental rights in Canada.
Moderator:
Mbalu Lumor, Senior Manager Programs and Newcomer Services, Canadian Centre for Victims of Torture
Speakers:
Katherine Moncada, Pre-med Student (former refugee claimant)
Wendy Ayotte, Founding member of Bridges Not Borders
Alex Vernon, Director of the Immigration Law Clinic at University of Detroit Mercy School of Law
This is a free event. All are welcome!
For more information, please contact: rrday@ocasi.org